Anne Martens
Founder & Owner of Bella Bellies®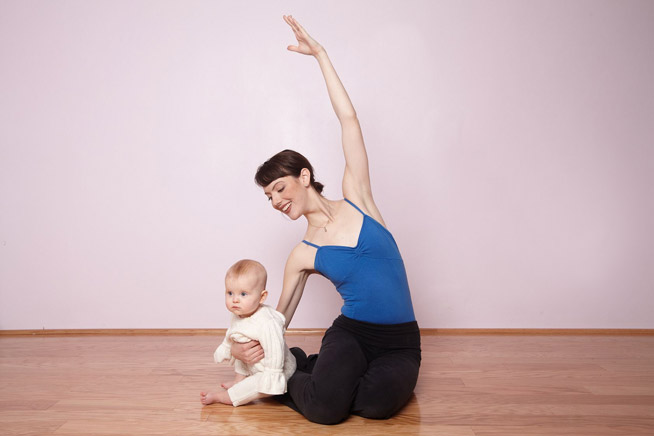 Bella Bellies® was created by Anne (Annie) Martens with a passion to promote maternal well-being!
Anne took her experience in ballet teaching, personal training, Pilates instruction, child birth education, training in Midwifery Assistance, and experience as a mother of three to develop exercise programs focused on a healthy lifestyle and fitness regimen before motherhood, during pregnancy, birth, after delivery, and well into motherhood (postpartum, perimenopause, menopause, and post menopause) .
The research-based and trademarked movement programs for mothers and mothers-to-be include:
Bella Bellies® 200 Hour Maternal Pilates Certification

Bella Bellies® Breath and Movement For Birth

Bella Bellies® Prenatal Pilates & Stretch

Bella Bellies® Maternal Pilates Apparatus Program

Stroller Moves®

Momilates®

Understanding Diastasis Rectus Postpartum Course

Understanding Adhesive Tissues and Core Strength Post Cesarean Course

Maternal Pelvic Floor Course
Anne Martens is a Licensed Lamaze Child Birth Educator. Anne has studied as a Postpartum Doula with Midwife Vicki Hedley, and a Birth Doula with Sunday Tortelli. Anne Martens studied and worked one-on-one with Julie Tupler R.N. of 'Diastasis Rehab' from 2005-2007. Anne Martens studied Midwifery Assistance under the direction of Midwife Pamela Hunt. Ms. Martens is a certified Pilates instructor under Kathy Van Patten (2003) and Bob Liekens (2005); certified Pilates Method Alliance Instructor; certified Gyrokinesis® Instructor (Elements Fitness and Wellness, Washington D.C.); Gyrotonic® apprentice; Certified American Ballet Theater Teacher (National Training Curriculum). Anne completed her B.F.A. in Dance at the Boston Conservatory, where she graduated cum laude under Emiko Tokunaga and Yasi Tokunaga.
Currently, Anne Martens is providing instructor training through Bella Bellies® to maternal professionals and fitness professionals. She also presents seminars and workshops to maternal professionals throughout the country about fitness programs for mothers and mothers-to-be. Anne presented at the Pilates Method Alliance National Conference in November, 2012 and October, 2013. Anne has worked at Cleveland Clinic instructing Child Birth Education and Bella Bellies® trademarked classes. Anne worked to work at University of Pittsburgh Medical Center – Hamot, instructing Child Birth Education and Bella Bellies® trademarked classes. Anne has instructed Pilates for over ten years and has exclusively worked with women and the maternal community since 2004.
Anne's passion for maternal well-being and techniques has been captured in The Bella Bellies® Book. She is the featured speaker in "Prenatal Pilates with the Tupler Technique" DVD, and has been consulted by several national broadcast productions and media sources including Web MD, Oprah.Com, Huffington Post.Com, Baby Zone, NBC, ABC and CBS National Broadcasting and affiliates. Anne has been featured on behalf of Bella Bellies® in Fit Pregnancy, Ask Miss A, Kiwi Magazine, Expectant Mothers, Jersey Journal, Fox Online Magazine, Fox Broadcasting, Max & Fitness Magazine, on LX NBC (New York), and in several other popular media productions.
While living in Boston, MA and New York City, Anne has worked with a variety of media-focused / high-profile clientele and continues to travel and work online with clients. With the exception of certified teacher trainers, Anne Martens takes pride in keeping all clients' identity and information private and confidential.
If you would like Anne Martens to speak about her work and research in maternal fitness or to teach a maternal fitness program, please contact her through info@bellabellies.com.